Riley Cavanaugh
Poems Sneaking Through a Sieve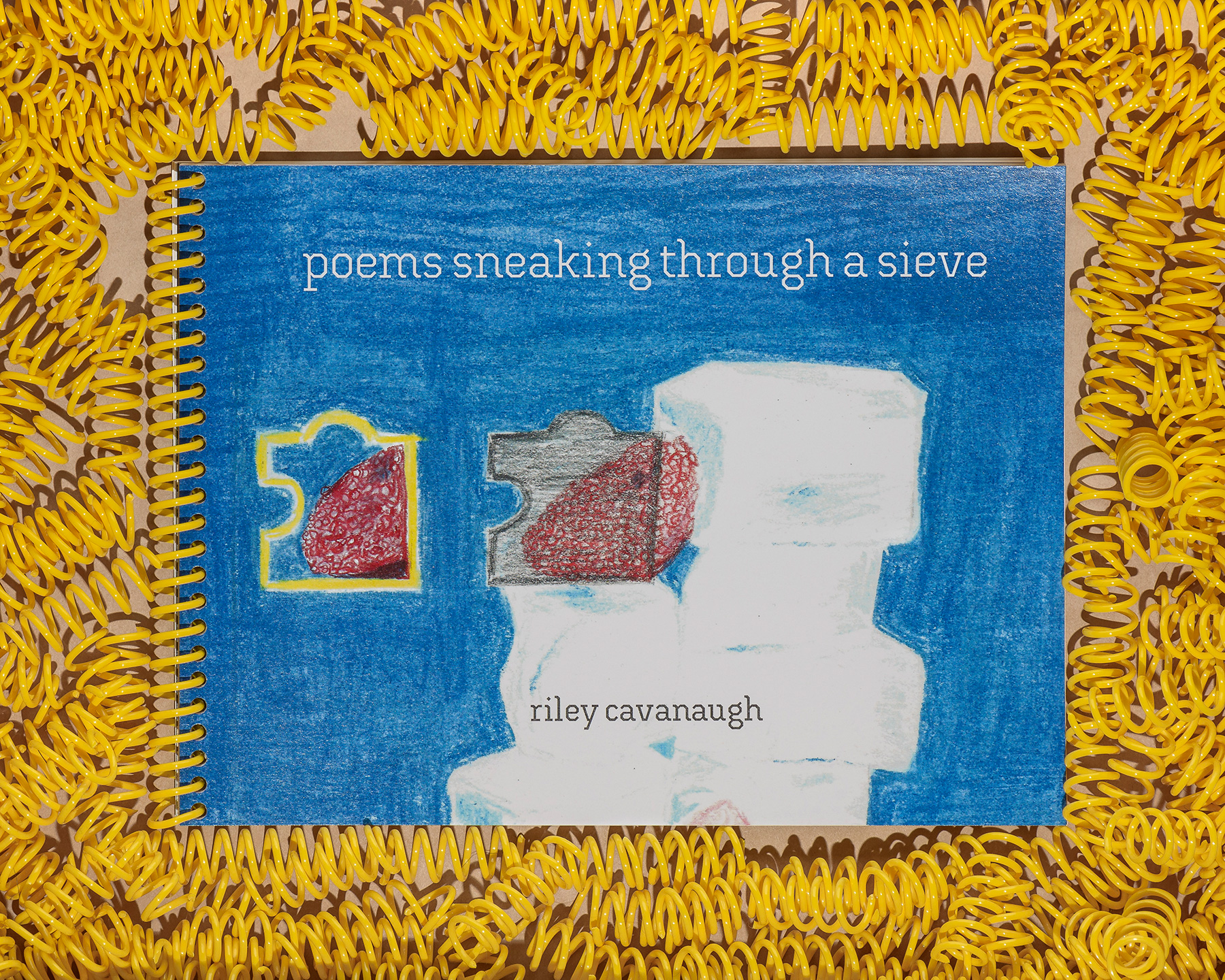 €20 ︎
Add to Cart
Ships immediately to the EU and USA
October 2022
Spiral-bound publication
66 pages
16 × 22 cm
Edition of 500
ISBN: 978-8894636222
Have a Nice Day Press is delighted to present Poems Sneaking Through a Sieve, the first artist book by Riley Cavanaugh. This publication bridges gaps between artist book, monograph, sketchbook, and collection of materials gathered on the Internet. Screenshots of CAPTCHA prompts and spam emails collected between 2018–2021 are the inexhaustible source material for the two bodies of work which act as the publication's foundation.

Cavanaugh responds to this imagery and information by superimposing written responses on the CAPTCHA prompts and omitting texts and graphics from the spam emails to create visual poems. In the book, a selection of these works is paired with additional drawings and photographs by the artist. The two distinct bodies of visual poems seem to converse—each speaking their own language—while the drawings and photographs push and pull the conversation between feigning automation and showing the artist's hand.

Included in the publication is an essay by Nina Wexelblatt.